WHY DOES IT MATTER?
So many times Christians ask the question, why does creation matter? This talk presents the
horrible impact of evolution on society, and presents the biblical solution. The information is
presented with enchanting stories, video clips, and quotes by some of the most significant
thinkers of our time. Hear a demo here.
THE FIRST WEEK
Travel through the first six days of earth history as you learn about scientific and Biblical creation.
AGE OF THE EARTH
When you add-up all the chronologies of the Bible, it appears the earth is only thousands of years
old. However, secular scientists tell the earth is 4.6 billion years old. Is the Bible wrong? Why
does it matter? Hear a demo here.
DESIGN OF ANIMALS
Probably the best argument against evolutionary ideas is the incredible design we see in the
animal kingdom. This presentation will discuss some interesting animals and show how they defy
evolution.
 
THE HUMAN GENOME
The Bible says that we are fearfully and wonderfully made. Inside of us is a blueprint for life,
composed of an incredibly complex code. This system completely defies evolution.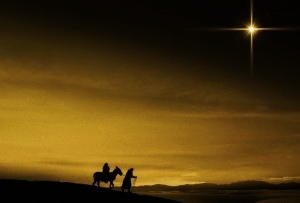 THE WORLDWIDE FLOOD
Imagine what must've been happening during Noah's Flood. There would've been earthquakes,
tsunamis, huge storms, volcanoes, and global catastrophism. If that were true, we should see the
evidence everywhere.
SECOND LAW OF THERMODYNAMICS
According to evolution things are getting better and becoming more complex. However, there is a
law in science that says everything is breaking down and going to chaos. Can they both be right?
ORIGIN OF THE UNIVERSE
Where did the universe come from? Can everything come from nothing? Has matter always
existed? Has God always existed? How do the two worldviews answer these questions?
ORIGIN OF LIFE
Which is more scientific? Did non-living materials organize themselves into the ingredients of
life? Or did a supernatural Creator speak them into existence?
 
MOUNT SAINT HELENS
In 1980 was the eruption of an amazing volcano. That event taught us about layering, erosion, and
deposition of "petrified forests". How does all of this apply to the worldwide flood?
 
GRAND CANYON
Some of the most geologic features are found in Grand Canyon. How were all those layers
deposited? What carved the canyon itself? Was it a little water over a long period of time? Or
was it a lot of water over a little period of time?
ICE AGE
Secular scientists still don't have a clear model for explaining the Ice Ages. However, creation
scientists have shown that there is great evidence that the worldwide flood would throw the earth
into an Ice Age. Hear a demo here.
DINOSAURS
The subject of dinosaurs is one of the most popular of all times. Sadly they are often used to
disprove the Bible. However, the Scriptures have a lot to say about these amazing creatures.
Also, this presentation will take the audience on a journey through many of the dinosaur
graveyards around the world.
TOWER OF BABEL
Why are there so many different types of people? Where did all the different languages come
from? Learn how the Biblical account gives an exciting explanation to both of these questions.
Hear a demo here.
 
FOSSIL RECORD
Most people are taught that fossils take long periods to form. They also hear that the order of the
fossils in the rock record supports evolution. However, the real evidence tells a different story.
CREATION EVANGELISM
Knowing all the evidence in harmony with the Bible is a wonderful thing! However, using it to allow
God to change lives is even more important. In this presentation your audience will learn to use
the creation message as a tool to reach others for Christ!
PUBLIC SPEAKING 101
This one to four-part workshop will teach the entire process from brainstorming to making visual
aids. I will talk about the structure of a powerful presentation. I will also give tips on how to deliver
your message with passion that will keep your audience's attention! This presentation is designed
for adults or young people, and would make an excellent homeschool class.
Pat Roy
Co-Creator, Jonathan Park Audio
Adventures

Radio Producer/Speaker,
Institute for Creation Research

Director/Speaker, Creation Quest
STORY TELLING 101
After writing for the Jonathan Park Audio Adventures for over 15 years, I have come to love story
telling, and how it can be an amazing tool to reach people with an eternal message. This could be
a one, or two-part workshop on how to write a powerful story. I will cover story structure, character
development, character and story arcs, and share some great tips on how to capture your
audience's imagination! This presentation is designed for adults or young people, and would
make an excellent homeschool class